Allpress Espresso Bushfire Relief Fundraiser
Australia has just faced its largest bushfire crisis in the nation's history.
The bushfires that burned across Australia had devastating effects on communities, wildlife, our firefighters, businesses and our natural environment.
 Since September, bushfires have ravaged approximately 14.6 million acres of bushland, towns and national parks. According to reports, 26 people have lost their lives, more than half a billion animals have been killed, and more than 1450 homes destroyed.
What's occurring in our country at present is truly devastating. It's in times of tragedy that the best of humanity shines through…
In the wake of the bushfires that continue to devastate the country, the Australian coffee industry has demonstrated its generosity.
Over one week in mid January , coffee roasters, green bean traders and cafés across the country donated dollars from coffees sold, online sales, bags of roasted beans, retail purchases, even tip jars.
Our coffee supplier, Allpress Espresso, wanted to show their support for Australia, so on Friday 17th January they donated all coffee sales from their Allpress Roastery Cafes to the Australian Red Cross Disaster and Recovery Relief. They raised over 17 thousand dollars in a single day!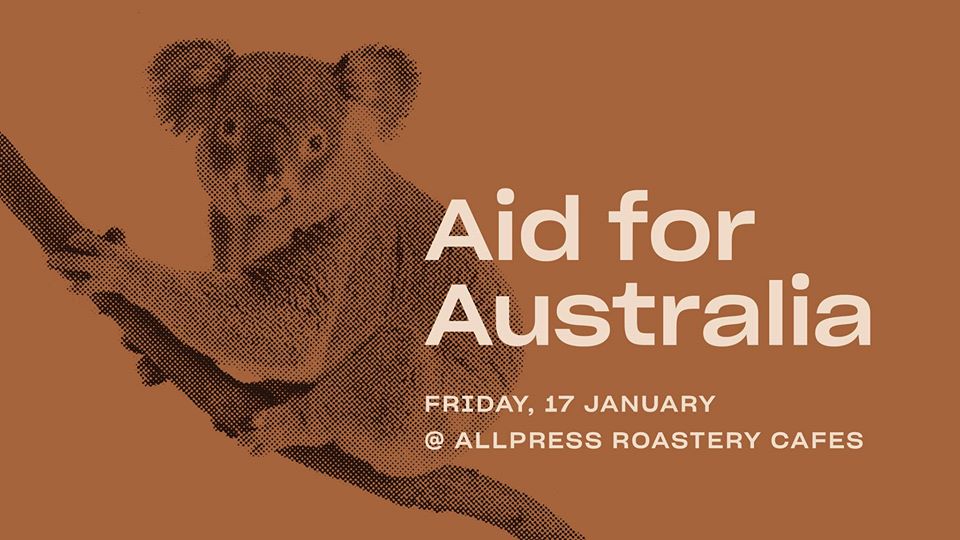 The indirect effects of bushfires include the social and economic costs of rebuilding damaged infrastructure; long term adverse effects on physical and mental health; and environmental impacts, such as damage to water catchments and potential effects on the global carbon cycle. This donation provides much needed aid to the communities affected and the long term recovery that will take place. 
Coffee is all about community, and it's devastating to see so many in peril, suffering loss, and faced with huge tasks of rebuilding. In the midst of the sadness, it's great to see individuals, groups and businesses – including so many within our own industry – doing what they can to pitch in. 
We urge people to go out and support the fire affected businesses and communities by spending money. Whether it's as simple as a cup of coffee, to help them get back on their feet. This is a way to put money directly in the pockets of the people and communities impacted by the fires.
In the coffee community, sustainability is one of the foremost issues in our progression and development. It's clear that unless we find more sustainable ways in which to operate, events such as these bushfires will continue to occur with more frequency and severity. Australians are kind, helpful, and very resilient. We can only hope that the coffee community continues to work together to help those in need. And that we find a way to prevent such devastation from ever occurring again.
What's occurring in our country at present is truly devastating. It's in times of tragedy that the best of humanity shines through…