The Perfect Cafe and Playground Location In Dundas Valley
Are you looking for the perfect place to grab a coffee, breakfast or lunch, that also has a playground nearby?
Well, you've found the perfect spot! Eating out with little ones is always more fun when there is a play area to go afterwards to keep them happy and entertained. 
Daisys By The Park is conveniently located in Dundas Valley, serving the best coffee, handcrafted Husky pies, a large variety of selected pastries and sweets as well as our extensive sit down all-day breakfast menu and of course, a great kids menu. It's a family-owned cafe and it's right next to the lovely Philip Ruddock Water Playground and Park in Dundas Valley. There's plenty of free parking too both in front of the cafe or closer to the playground.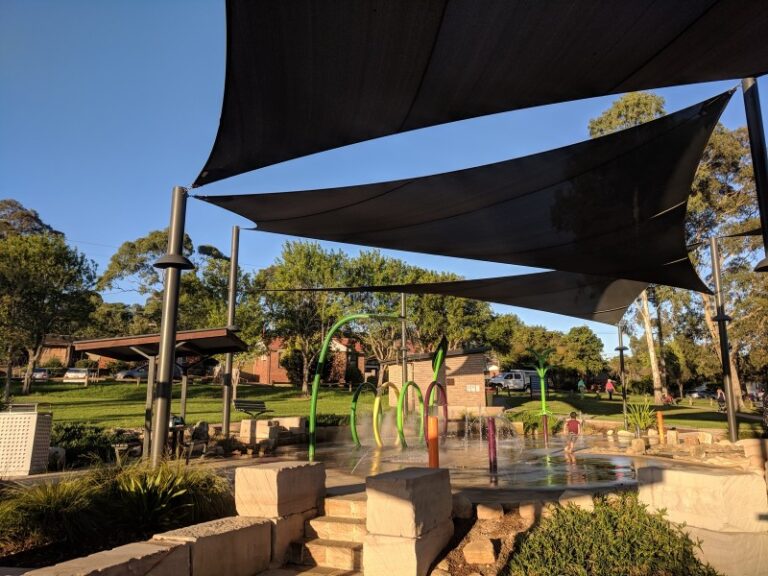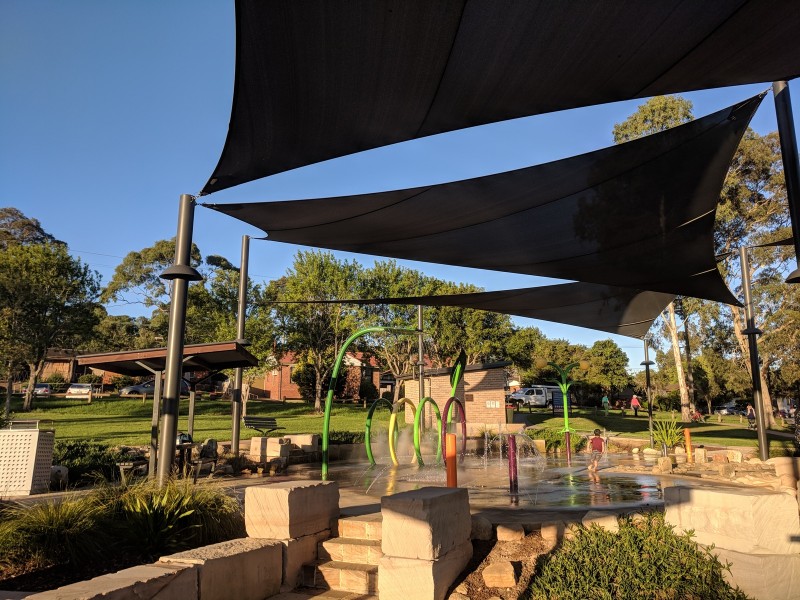 Perfect for the whole family!
All year round it is a hive of activity with Mums and Dads with prams and kids on bikes and people walking their dogs. The park is actually known by a few different names. The whole park is called Dundas Park, the sports field within it is Curtis Oval and the playground located near Yates Ave is the Philip Ruddock water playground. The playground, with a great water play area, opened in November 2015. And quickly became a local favourite.
The shade sails over both the water splash area and playground make it very popular in summer. In winter, there is plenty of grass to run around or to fly a kite on. 
The playground contains:
two swings

play gym with a slide

Rock formation for climbing

Mushroom stepping stones

some nature-based play elements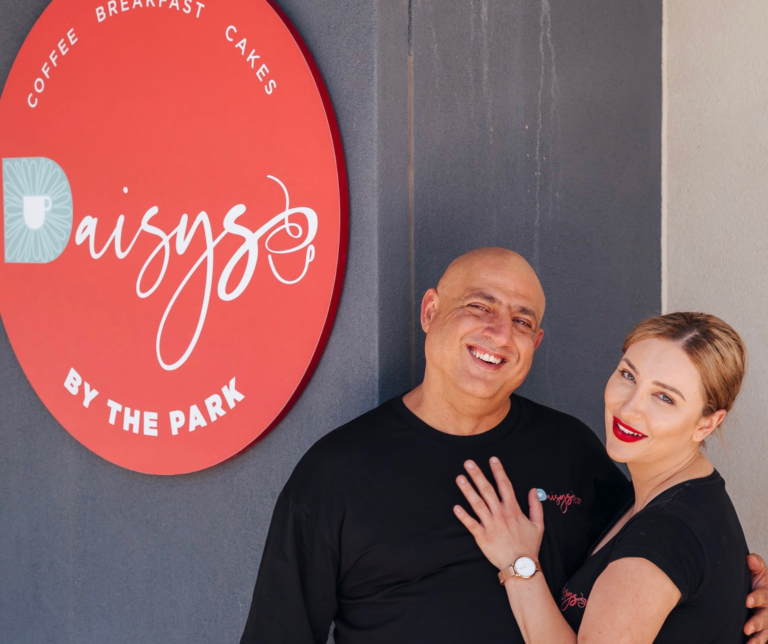 Steps away from Daisys By The Park
The water play area has a mixture of water fountains to entertain big and small kids. On a warm day the kids should be happy there for at least 30-60mins, if not longer! While shade sails are over all the play equipment and Parramatta Council has planted some more trees along the western side of the playground that will provide more shade in a few years time. While the playground isn't fenced, the landscaping and design does create some barrier to little ones being able to run off quickly onto the nearby roads. Daisys By The Park is only a few short steps away for a delicious smoothie, coffee or to enjoy lunch with the kids. There's a covered courtyard area great for families, particularly if you have a pram. The food is prepared fresh daily and we have a kids menu.
The park is 7kms east of Parramatta CBD, just off Kissing Point Road.  The park can also be reached by bus from Parramatta, Eastwood and West Ryde.
Pop into Daisys By The Park with the whole family and enjoy delicious breakfast, lunch, coffee and smoothies and then let the kids run wild in the water park and playground just a few short steps away! 
Some information about the park is from http://www.parraparents.com.au/parks-playgrounds/dundas-park-dundas-valley/