Why Do We Love Burgers So Much?
Is there anything more comforting or more satisfying than a burger?

 It's rare to find someone being opposed to these heavenly pleasures! No one can deny a burger is always a great lunch or dinner option! So famous is the burger, that Daisys By The Park Cafe in Dundas Valley has not one but four burger options. Choose from these mouth-watering delights:
The Cheeseburger, with an Angus beef pattie

The Boss Hog Big Beef Burger with bacon and egg

Daisys Grilled Chicken Burger with avocado and chilli aioli 

Ozzy's Chicken Schnitzel Burger with melted cheese and aioli

All served with Daisys delicious rustic chips!
 But why do we love burgers so much? 


Although they do pack in enough calories to significantly alter our waistlines, (we certainly don't recommend you making it your permanent meal of choice), we still can't resist sinking our teeth into one! We came up with a couple of reasons why people love Daisys Chicken and Beef burgers so much!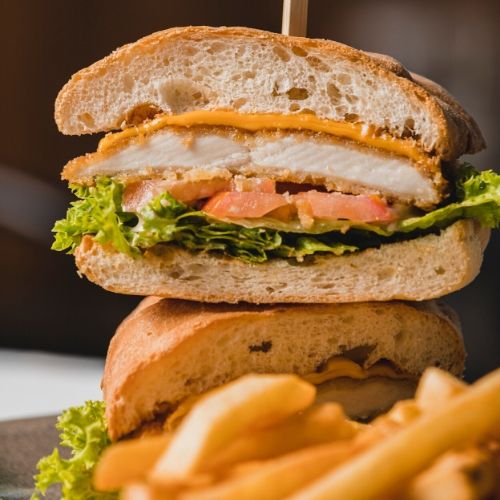 They are stuffed with tasty ingredients and are so easy to eat!


Given a burger's design, it is effortless to hold and easy to take as big a bite as you like. There's no end to the options you can add to your burger at Daisys By The Park. Whether it's bacon, egg, tomato, lettuce, cheddar cheese, caramelised onion, avocado, halloumi, and heaps of different sauces, you can customise your burger to your heart's content. Just ask our friendly team members. Maybe you don't like tomato; no worries, consider it gone! Not a fan of lettuce, not a problem, we can make your burger exactly how you like it! 
They're served with Daisys delicious rustic chips!
Burgers get lonely; they like being teamed up with mouth-watering friends, like hot chips! Daisys famous rustic hot chips are the perfect accompaniment to your burger and before you know it you'll be back for more! But why do chips and burgers make such a great team? It seems they have a long history together and not just because they are both delicious!
The first-ever restaurant to serve chips with burgers was White Castle in the US. Apparently, WWI soldiers returning from Europe had discovered the fantastic 'french fries' in Belgium. So there was now a demand for them. Around the same time, White Castle was also looking for a great side dish for their burgers. So they came across fries, and they seemed to be a perfect pair. They were inexpensive to make. Most people could not make them at home because home kitchens didn't have deep fryers back then. They were relatively neutral in flavour, so they went well with meat. So it was a match made in heaven, and one most people are a big fan of.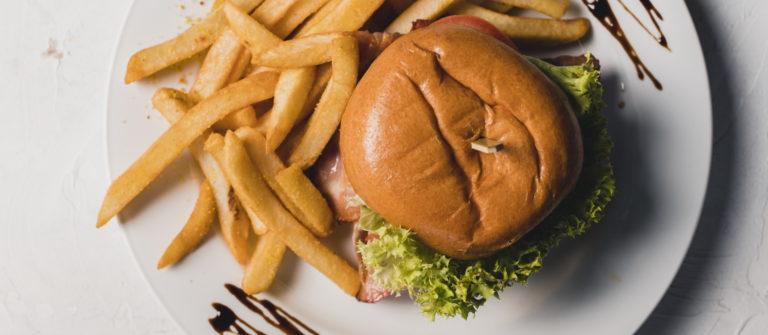 They're reasonably priced!


Unlike those tiny platters of sushi, burgers don't burn a hole in your pocket. When you choose a Daisys burger for lunch, you can be sure that you won't go hungry, no matter how low your finances might be! So, whenever you're feeling peckish, head to Daisys for the ultimate burger feast that's easy on your budget!
Because they make us happy!
No, it's actually true! Pigging out on a delicious burger can really make you happier! That's why they've been included in that wonderful category called 'comfort foods'. Packed with plenty of carbohydrates and calories, a burger can actually improve your psychological and emotional wellbeing. So, the next time you're feeling down, order a burger at Daisys By The Park!
Some say we have the best burgers in Sydney! But don't just take our word for it, come and try one today. Check out our full menu here  and see in store for our daily specials.